The Northern Lights Series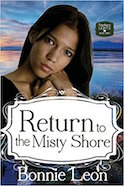 Return to the Misty Shore (Northern Lights Book 3)
Buy from Amazon || Barnes & Noble || Books-a-Million || Christianbook
It's 1889 in Juneau, Alaska, and sixteen-year-old Luba Engstrom is sure she's old enough to make her own decisins. Though Anna, Erik, and their three children are contented living in Juneau, Luba wonders if there isn't more to life than this small northern city. Then she falls in love with strong, silent Nicholas. Luba is soon convinced that she must marry this man, whether her parents approve or not. But Nicholas is only visiting Juneau and plans to return to his home in the Aleutian Islands.
When Luba impulsively runs away with him, the consequences affect not only the family she leaves behind but also her own happiness and faith.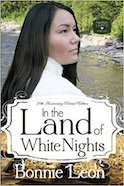 In the Land of White Nights (Northern Lights Book 2)
Buy from Amazon || Barnes & Noble || Books-a-Million || Christianbook
Book two in the Northern Lights series continues the saga of Anna, an Aleutian Indian, and Erik as they begin their married life on the frontier of Alaska.
Confronted with many challenges, including racism, the couple is determined to persevere and set a Christian example of forgiveness and love.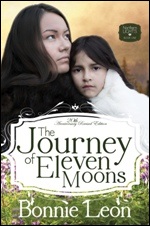 The Journey of Eleven Moons (Northern Lights Book 1)
Buy from Amazon || Barnes & Noble || Books-a-Million || Christianbook
A successful walrus hunt means Anna and her beloved Kinauquak will soon be joined in marriage. But before they can seal their promise to one another, a tsunami wipes their tribe from the rugged shore-everyone except Anna and her little sister, Iya, who are left alone to face the Alaskan wilderness.
A stranger, a Civil-War veteran with golden hair and blue eyes, wanders the untamed Aleutian Islands. He offers help, but can Anna trust him or his God? And if she doesn't, how will she and Iya survive?
To Dance With Dolphins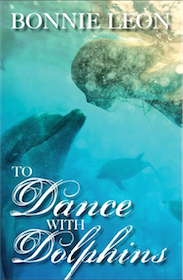 To Dance With Dolphins
Buy from Amazon || SmashWords
Twenty-two-year-old Claire Murray has suffered from a mysterious disease for years. Her social circle has shrunk to a small support group for people with chronic illness and disability. But what if life could be about more than doctors, pain, and medications?
Claire and three others—old grouch Tom, hippy-holdout Willow, and moody Taylor—hatch plans for a cross-country trip to swim with the dolphins in Florida. Only a day into the trip, they unexpectedly need help. And who happens to be hitchhiking along the highway but a young, good-looking loner named Sean Sullivan? However, the last thing he wants is to be harnessed to a bunch of ailing travelers.
Though the journey proves difficult, following God's plan might be even harder. Will they find the courage to follow their dreams and dare to live again?
Where Eagles Soar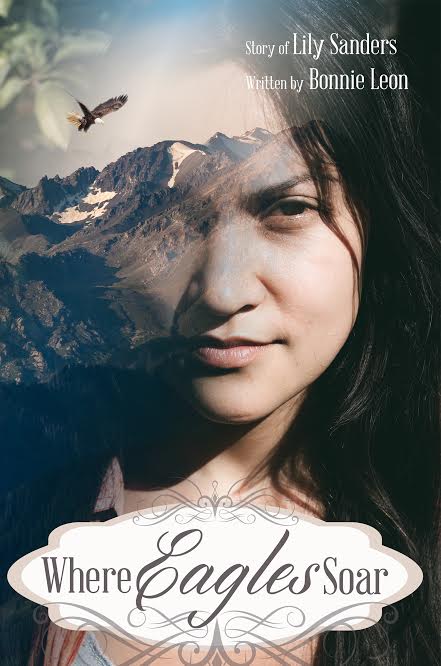 Where Eagles Soar

Buy here:

Buy Online: Amazon || Barnes and Noble || SmashWords

In 1947 Lily Sanders moved with her family to a homestead at the edge of an Athabaskan village in the Alaskan Territory. It was an ideal location for her father, a mountain man and hunting guide. It also provided a place where the world could not see his brutality.

Seeking her father's love and approval, Lily traipses the mountain trails at his side, learning to bring down big game and to work as a hunting guide. She runs her own trap-lines, faces down wolves and mushes her dog team in local races. A heartless act by her father, leaves Lily brokenhearted and strips away any thread of hope that one day he might love her. She vows to never forgive him and turns to the powerful bond of love she shares with her sweet-spirited mother and her many sisters. Together they share the adventure, beauty and heartache of their wilderness life.

Even a mother's love is not great enough to overcome a deeply rooted bitterness like Lily's. Only the love of God can set her free.
The Alaskan Skies Series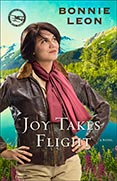 Joy Takes Flight (Book 3)

Buy here:

Buy Online: Amazon || Barnes & Noble || Books-a-Million || Christianbook

Kate Evans and Paul Anderson are finally married, settling in, and starting a family. They rejoice when Kate finds she is pregnant, but soon it is clear that there are hurdles ahead.

Should she continue in her dangerous profession as an Alaskan bush pilot? Can she really fall into the role of a wife? Then tragedy strikes, life begins to unravel, and Kate fears she may have lost Paul for good.

Chock-full of high-flying adventure, romance, and the drama of life, Joy Takes Flight is the exciting conclusion to Bonnie Leon's Alaskan Skies series.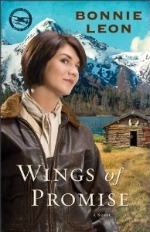 Wings of Promise (Book 2)

Buy here:

Buy Online: Amazon || Barnes & Noble || Books-a-Million || Christianbook

Her spunk has always gotten her through tough times. But does she have what it takes to go the distance?

Kate Evans may be a woman in a man's profession, but as Alaskan bush pilots go, she's one of the best. She often works closely with doctor Paul Anderson, bringing much-needed medical services to far-flung people in the vast wilderness.

But when a new boss who is against women pilots takes over the airfield, Kate's dreams are at stake. Can she prove her worth? Or will she die trying? And will she ever be able to truly surrender to her growing love for Paul?

Full of high-flying adventure and tender personal moments, Wings of Promise is the exciting second book in Bonnie's Alaskan Skies series.

Reviews & Endorsements:

"This story is a winner—I loved it! Leon has done a masterful job of bringing Alaska and its people to vibrant life." —Ann Shorey, author of the At Home in Beldon Grove series

"Bonnie Leon takes the reader on a wild ride through Alaska, a place I've always wanted to visit. Now I feel as if I have. The characters flew off the pages." —Lena Nelson Dooley, author of Love Finds You in Golden, New Mexico, and Maggie's Journey.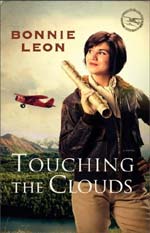 Touching the Clouds (Book 1)

Buy here:

Buy Online: Amazon || Barnes & Noble || Books-a-Million || Christianbook

Christianbook.com Interview with Bonnie

She went looking for adventure . . . and found more than she bargained for.

Kate Evans is an adventurous and independent young woman with a pioneering spirit. When she leaves her home in Washington State to follow her dream of being an Alaskan bush pilot, she knows it will be an uphill battle. But she never expected it to be quite like this. As the lone woman in a man's world, she finds that contending with people's expectations is almost as treacherous as navigating the wild arctic storms.

When she crosses paths with a mysterious man living alone in the forbidding wilderness, she faces a new challenge. Can Kate break through the walls he has put up around his heart? And will fear keep her from realizing her dreams?

Touching the Clouds will draw you in with raw emotion and suspense, all against the stunning backdrop of the Alaskan wilds.

Reviews & Endorsements:

"Fascinating, engaging, and leaves one longing for more."—Lauraine Snelling, author of No Distance Too Far

"Vivid writing. Bonnie Leon immerses the reader in the time period, the setting, and deep into the hearts of the characters. I didn't want to leave them behind when I closed the book."—Lena Nelson Dooley, author of Wild West Christmas and Love Finds You in Golden, New Mexico

"A fresh and exciting story of romance and suspense. Kate's tale will take you on a high-flying adventure and make you smile as you discover with her the real meaning of a deep and abiding love."—Amber Stockton, author of Liberty's Promise
The Sydney Cove Series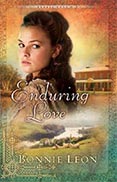 Enduring Love (Sydney Cove Series- Book 3)

Buy here:

Buy Online: Amazon || Barnes & Noble || Books-a-Million || Christianbook

Just when things seem to be looking up for John and Hannah Bradshaw, their world is turned upside down.

Years ago, when John was in prison, he was told his first wife, Margaret, died. So how is it that she shows up in Sydney Town looking to pick up where they left off?

Hannah is distraught. Her marriage is now null and void, and she and John feel they must separate to allow John's first marriage to continue.

But is Margaret hiding something after all? And just what will she do to get what she wants?

The suspenseful, romantic conclusion to the Sydney Cove trilogy.

Reader Reviews:

"Leon plunges readers into the conclusion of the Sydney Cove series as Hannah and John again fight to preserve their faith and, ultimately, their marriage. Leon does an incredible job of giving readers a front-row seat into the emotions and chaos that drive the story. It's clear that each word is painstakingly chosen to deliver the power of love, faith and hope."--Romantic Times 4 1/2 Star Review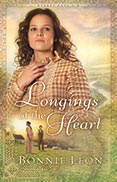 Longings of The Heart (Sydney Cove Series- Book 2)

Buy here:

Buy Online: Amazon || Barnes & Noble || Books-a-Million || Christianbook

Will hidden secrets destroy the love they've built?

In the early 1800's, the wondrous land of Australia is full of possibilities as settlers stake their claims. Hannah and John settle their own piece of land in New South Wales and have hopes of starting a family, but their dreams for the future are clouded with trouble.

As they try unsuccessfully to have a baby, Hannah suffers from guilt over her past. What she hasn't told her husband about this chapter of her life haunts her and threatens to destroy their relationship.

Don't miss this heartrending second book in the Sydney Cove series!

Reader Reviews:

"Both old and new fans will be swept away by the torrent of emotions in the second installment of the Sydney Cove series. Readers will be happily reacquainted with Hannah and John as they begin the next chapter in their lives. Leon does a wonderful job creating emotional drama rolled into secrecy, betrayal and blackmail. The longing to be accepted and loved in spite of our sin casts a powerful light on the theme of redemption." --Romantic Times 4 Star Review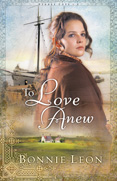 To Love Anew (Sydney Cove Series- Book 1)

Buy here:

Buy Online: Amazon || Barnes & Noble || Books-a-Million || Christianbook

Hannah Talbot has no one. Forced to leave the only home she's ever known, she works for a cruel employer who brutally takes the one thing she has left—her dignity. Defiled and facing the compounded shame of pregnancy, Hannah prays for the child's death. When an ensuing miscarriage crushes her beneath a burden of guilt and shame, Hannah is certain her sin is too great for even a benevolent God to forgive.

John Bradshaw was a successful businessman whose untamed spirit sometimes wanted more. When he is betrayed by those closest to him, he loses everything—his wife, his business, even his freedom.

Then John and Hannah's paths cross aboard a ghastly, nineteenth-century prison ship en route to Australia. Can they find a way to keep hope alive and learn to trust the encompassing love of a merciful God?

Reader Reviews:

"The best part of this book (besides the delectable romance) was probably the spiritual portion. Hannah had every reason to believe God had abandoned her. She responded like any human would in a similar situation. Of course God never left her, but the journey she took toward that realization was awesome. I loved this story! "--Michelle Sutton, Edgy Inspirational Reviewer

"Bonnie's fans will love cheering for her characters. No protagonists more deserve a happy ending."--Bette Nordberg, author of A Season of Grace

"Hannah's predicament hooked me on the first page and kept me turning pages through the entire book. This may be Bonnie's best book yet."--Jeannie St. John Taylor, author, illustrator, speaker

"Bonnie Leon has masterfully written another moving story full of page-turning excitement. I love her ability to write life onto a page in a way we all can relate to."--Maxine Marsolini, author of Raising Children in Blended Families and Blended Families
The Queensland Chronicles Series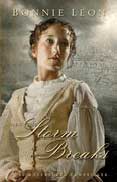 When the Storm Breaks (Queensland Chronicles Book 3)

Buy here:

Buy Online: Amazon || Barnes & Noble || Books-a-Million || Christianbook

The terrible drought continues in Thornton Creek, parching the land and the strength of all who live there.

After a devastating fire eats up most of Douloo and leaves them with barely enough to survive, Daniel and Rebecca Thornton are forced to go to extremes to provide for their growing family.

Can hope be found in such a barren land?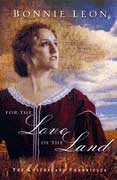 For the Love of the Land (Queensland Chronicles Book 2)

Buy here:

Buy online: Amazon || Barnes & Noble || Books-a-Million || Christianbook

Before Rebecca Thornton arrived at Douloo Station, she knew it would be very different from her beloved Boston. But she never imagined what troubles awaited her and her new husband, Daniel, or how their faith would be tested.

In the midst of a serious drought, Daniel's heart becomes as parched as the flat prairie around him. And though she's surrounded by family, Rebecca's dreams of a happy life seem to be slipping away.

Can Rebecca and Daniel overcome the drought in their land and in their souls?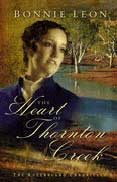 The Heart of Thornton Creek (Queensland Chronicles Book 1)

Buy here:

Buy online: Amazon || Barnes & Noble || Books-a-Million || Christianbook

When proper Bostonian Rebecca Williams follows handsome Australian Daniel Thornton to his family's Queensland cattle station, she's in for a few surprises. Daniel's father, Bertram, not only controls the prosperous ranch, but everything and everybody for miles around--including his son.

Will Rebecca adjust to the bullying, or will Bertram drive the young couple apart?
The Matanuska Series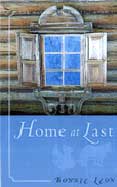 Home at Last (Matanuska Series Book 3)

Buy here:

Buy online: Amazon || Barnes & Noble || Books-a-Million || Christianbook

In this conclusion to the Matanuska Series, Luke's feelings of resentment, anger, and betrayal continue to fester after Jean and Ray's wedding. He decides he must leave Alaska. Knowing that he needs to change his life, he searches the Bible for guidance, realizing like Jonah, he has been running from God.

Can Luke return home to make peace with all the things that drove him away?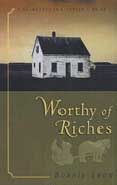 Worthy of Riches (Matanuska Series Book 2)

Buy here:

Buy online: Amazon || Barnes & Noble || Books-a-Million || Christianbook

When Will Harper dies, Ray Townsend struggles to come to grips with the guilt he feels. Acting on a promise to Will, Ray tries to help Jean, Will's widow, and her family. But not everyone in the family wants the man responsible for Will's death to be around.

Everyone, including Ray, knows that he is everything Will Harper was not. How can Ray find the peace and forgiveness he seeks when he cannot forgive himself?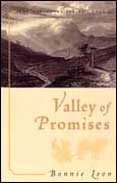 Valley of Promises (Matanuska Series Book 1)
Buy from Amazon || Barnes & Noble || Books-a-Million || Christianbook
Brought to their knees by the Great Drought of the 1930s, Will Hasper and his family give up their farm in Wisconsin to join a federal government project starting a colony of transplanted farmers in the Matanuska Valley of Alaska. However, the colonists meet resistance from earlier homesteaders in the Valley and their leader, Ray Townsend.
Laurel, Will's daughter, who put aside her own desires and dreams to follow her family to Alaska, finds herself torn between two men vying for her love—Adam, a reporter writing a story on the colony's experiences, and Robert, a colonist who can offer Laurel the stability she needs.
If the colony is going to survive, they must all learn to trust God's promises.
The Sowers Trilogy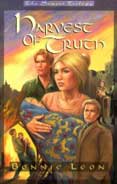 Harvest of Truth (Sowers Trilogy Book 3)
Buy from Amazon || Barnes & Noble || Books-a-Million || Christianbook
In the third and final installment of this dynamic saga, Yuri fights valiantly for faith and freedom against the stranglehold of communism. His sister, Tatyana, searches for contentment in her new land.
Will these young Russian heroes finally find each other again?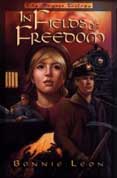 In Fields of Freedom (Sowers Trilogy Book 2)
Buy from Amazon || Barnes & Noble || Books-a-Million || Christianbook
Life in America isn't easy for Dimitri and Tatyana. Faced with the grim prospects of the Depression, Dimitri travels cross-country looking for a job to pay for his wife's passage to the Northwest. Penniless and heartbroken, he becomes painfully aware that in the land of the free, everything has a price.
In this second book of the Sowers Trilogy, Tatyana and Dimitri brave dangerous underground mines, harsh Northwest winds, and the political bigotry of their neighbors to make a bright and shining way for their unborn child. But even as they prosper, Tatyana fears for her brother, imprisoned thousands of miles away in a Russian work camp.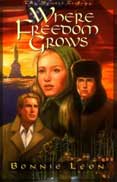 Where Freedom Grows (Sowers Trilogy Book 1)

Buy here:


Buy online: Amazon || Barnes & Noble || Books-a-Million || Christianbook

The year is 1930. Under the command of Joseph Stalin and the communist regime, Russian peasants are ordered to surrender their property and work on collective farms.

Yuri Letinov stands against oppression with his fellow farmers while he forces his sister, Tatyana, to sail to America and avoid the gathering danger. While pursuing their separate destinies, Yuri and Tatyana must come to terms with the crumbling economic and political systems around them as they discover their true places in the world and in God's kingdom.
Standalone Novels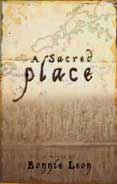 A Sacred Place
Buy from Amazon || Barnes & Noble || Books-a-Million || Christianbook
As World War I breaks out, the arranged marriage of Mary Matroona, an 18-year-old Aleut girl, to Sean Calhoun, an Irish immigrant, begins a story of enduring human spirit and the power of love to break through every barrier.
This young couple, strangers to each other, settles on an island called Unalga, located on the remote eastern rim of the Aleutian Chain of Alaska. As their adventure begins, so do their troubles and struggles, but as the months roll by, they discover their own strengths and weaknesses, a need to know God, and their love for one another. Stranded with few supplies, attacks from a poacher, and nearly losing each other to death, they discover something sacred on Unalga.